Custom Gesture
Customize your settings and use your favorite gestures to control Safari.
10+ Actions
Svadilfari supports more than 10 actions, such as creating tabs, copying URLs, and executing JavaScript.
Exclusion List
Disable gestures on specific domains and URLs.
Free
Svadilfari is available on the App Store for free!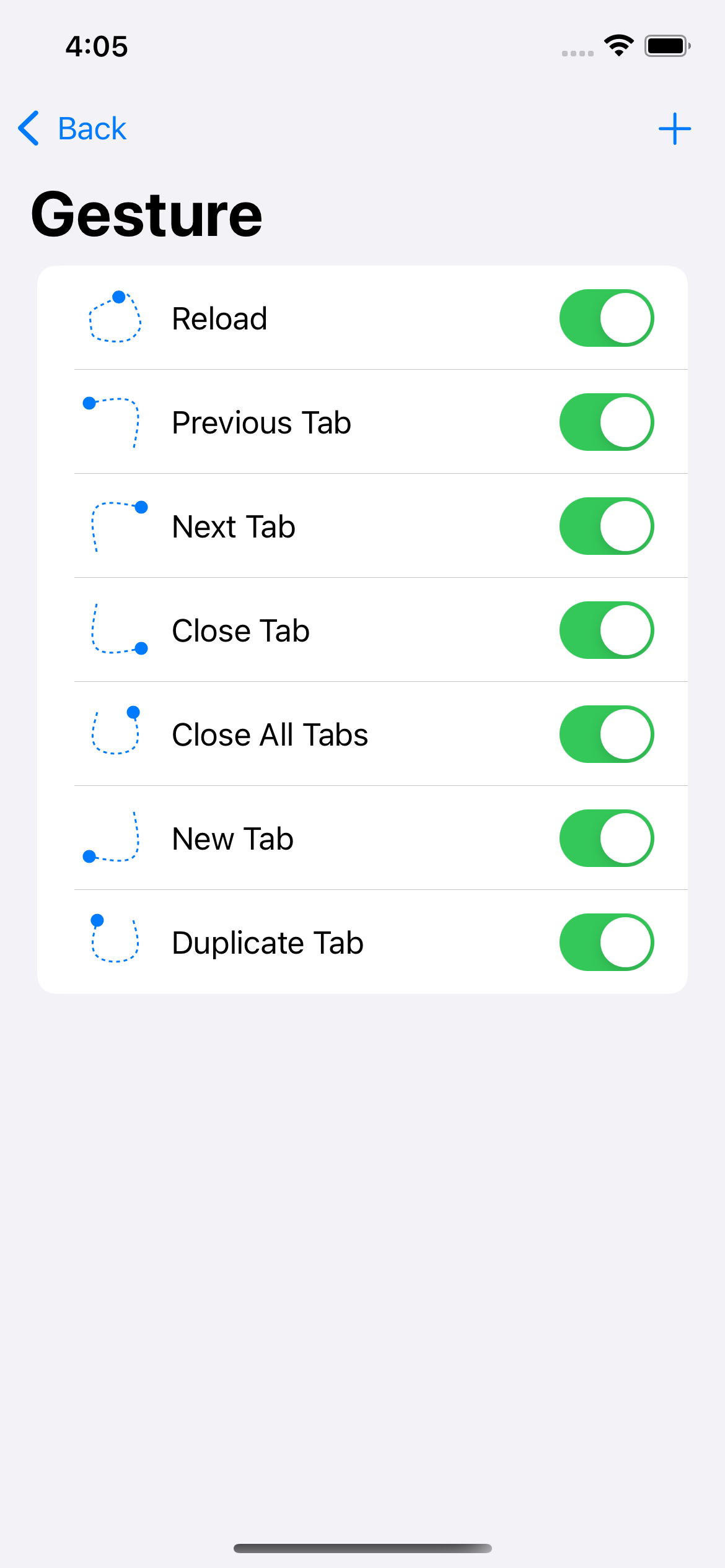 Browse the Web like a Pro
With the introduction of Safari Extensions in iOS 15, it is now possible to extend Safari in ways that were previously impossible.
Svadilfari was created to make browsing easier for users who browse the web a lot.