iCloud Sync (Experimental)
iCloud Sync allows you to sync your gestures and exclusion list between your devices.
caution
iCloud Sync is experimental. This feature is disabled by default and enabling it might cause losses in your data (gestures, exclusion list). If you encounter a bug, please report via the contact form.
Enable
By default, iCloud Sync is disabled.
To enable it, open "Settings" in the app and turn on "iCloud Sync".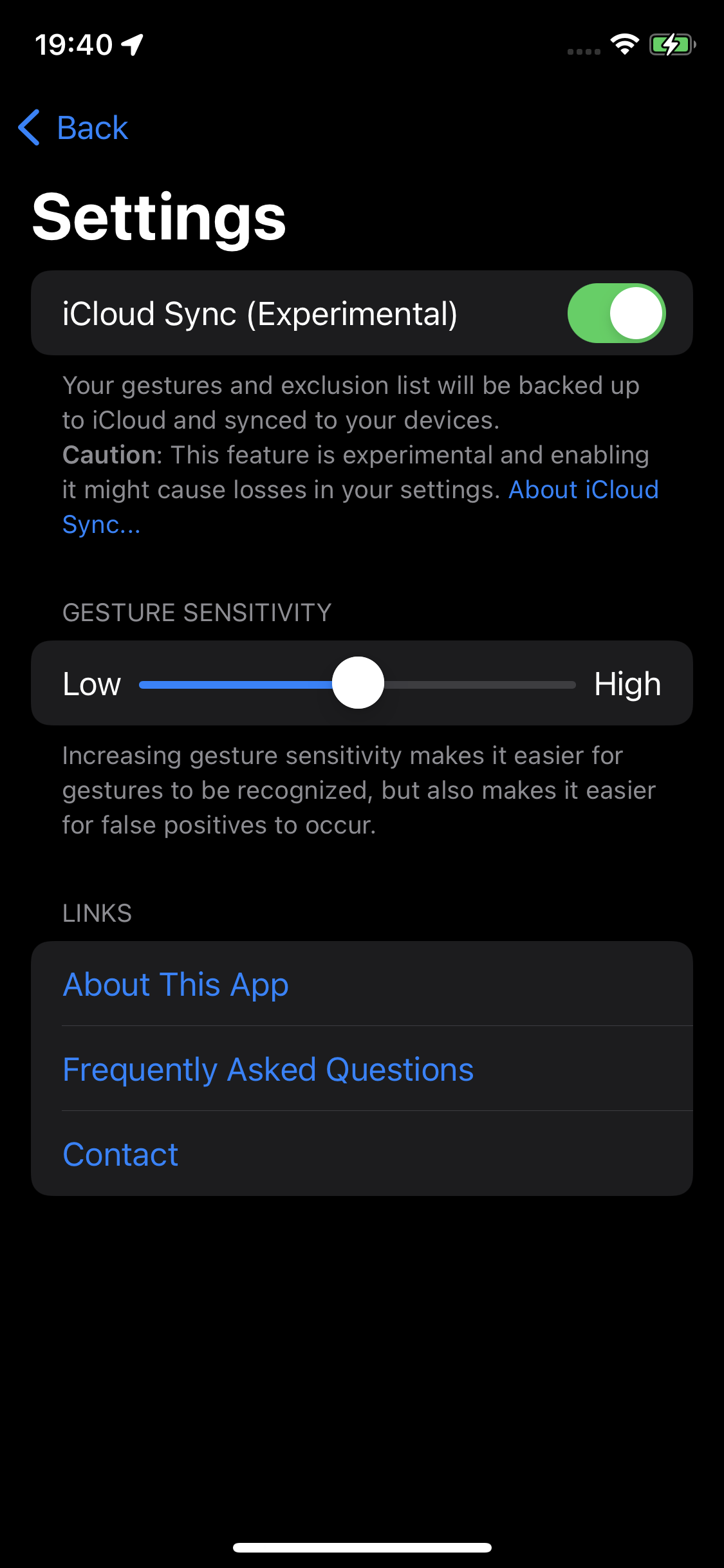 You need to turn on iCloud Sync on all devices you wish to sync data.
What is synced?
After you turn on the toggle, the following data will be synced.
When does the synchronization happen?
Data synchronization happens when the Svadilfari app is open. The changes might take a while to be reflected on another device. You may close and reopen app to encourage the synchronization to happen.
Note that if you add/remove an entry to the exclusion list within Safari, it wouldn't be synced between devices unless you open the app.